Philosophy of Science Association
Sent Date: 04/30/22



Welcome to Science Visions, Vol. 4, No. 1. Happy International Workers' Day!


Contents
Caucus Announcements: Women's Caucus Prize Nomination; Votes and Changes
Feature: Off Campus Podcast
Highlighted Philosopher of Science: Jennifer Jhun
What We Wish We'd Known: Why Post Your Work to PhilSci-Archive?
Teaching Philosophy: Why Diversify Philosophy Syllabuses?
Caucus Announcements

2022 Philosophy of Science Association's Women's Caucus Prize Nomination: The Prize is awarded biennially for the best book, article, or chapter published in English in the area of feminist philosophy of science within the five years prior to each PSA meeting. The winner will receive a cash award of $500, which will be presented at the November 2022 PSA meeting. Please nominate by June 1st, using the link. For questions, comments, or concerns, please e-mail Sarah Roe at <roes1@southernct.edu>.
PSA-WC Votes and Changes: The votes are in! As announced in the last issue, a majority (67.8%, total =60 votes) of voting members would like the caucus to broaden its purview and include sub-groups/affinity groups focusing on underrepresented academics. Similarly, the majority of voting members (94.9%) would like to see a committee formed to construct and implement our caucus' movements forward. The Women's Caucus steering committee is now formed and in the process of making changes to the caucus. Stay tuned! In light of the changes, we will also need a new editor for the newsletter. If you are interested in volunteering, keep an eye out for the call in the coming issues!
Feature: Off Campus Podcast
By Kino Zhao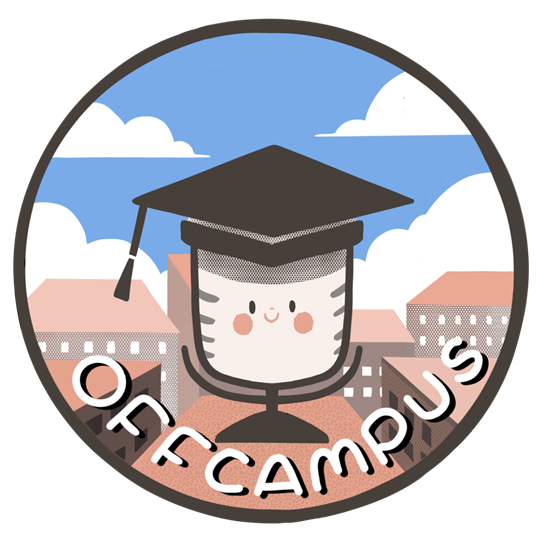 New podcast alert! Listen to Off Campus, a podcast about PhD-trained humanities scholars who currently work in alt-ac careers. Here's the pitch:
On the one hand, the collapse of the academic job market has pushed an increasing number of humanities PhDs out of the academe. On the other hand, society has an increasing need for patient, complex, and critical reflections — a skill humanities PhDs are specifically trained in. However, it remains difficult for graduate students in the humanities, especially those further along in their training, to envision alternative-to-academia ("alt-ac") careers that value their academic training. Many departments are ill-equipped at preparing students to explore alt-ac career paths. Some even actively discourage such ventures. As a result, graduate students are often left to navigate the alt-ac world on their own, sometimes with an imposed sense of shame that, by not becoming an academic, they have somehow failed.
Off Campus is about celebrating alt-ac careers, higher education, and the humanities. Each episode features a guest who has completed substantive postgraduate education in the humanities and who currently works in an alt-ac career. By listening to their stories, this podcast aims to shed light on life beyond the academe, what scholarship can do in the broader world, as well as how graduate training in the humanities helps or fails to help us prepare for the path off campus.
The first episode, with philosopher and bioethicist Dr. Polo Camacho who works at the Center for Practical Bioethics in Kansas City, is just out! Visit https://offcampuspodcast.com/ for more information. The host, Kino Zhao, is looking for guests on the podcast. If you are or know someone who 1) have done at least 3 years of doctoral training in the humanities, 2) currently work in an alt-ac career which does not require significant retraining, and 3) may be interested in sharing your/their perspective, please contact Kino at <offcampuspod@gmail.com>.
Jennifer Jhun is an Assistant Professor of Philosophy at Duke University, as well as a Faculty Fellow at the Center for the History of Political Economy. She has a BA in Philosophy and Economics from Northwestern University and a PhD in Philosophy from University of Pittsburgh. Her specialization is in the history and philosophy of economics.
Jennifer describes her philosophy trajectory as somewhat accidental. She picked two majors Philosophy and Economics for her undergrad because she thought they would be instrumentally good (i.e., good for preparing to go to law school). But she found philosophy difficult in a way she found interesting, and it was towards the end of her undergraduate days she began putting two and two together, in that there were lots of philosophical questions that were there to be found in economics. When she started the graduate program at Pittsburgh, she did not know much about philosophy of science until taking a proseminar taught by Mark Wilson. That was a definitive landmark in her philosophical development since she had intended on studying something totally different when she had started.
She is largely interested in how economists construct and use models, which are always going to be coarse to some degree. A lot of this is oriented around the topic of idealization, and how idealized models can explain. She is also generally interested in "non-rigorous" (i.e., non-deductive) and ad hoc reasoning strategies as well, in economics and elsewhere. These days, she is thinking specifically about antitrust analysis - which often uses very simple economic models to try to make big decisions. She thinks it's also an interesting intersection between science and policy where a lot of questions regarding measurement, classification, expertise, and other things meet, but it's been underexplored.
As for activities outside academic research, Jennifer co-hosts a podcast with Çınla Akdere and Scott Scheall on economics, its history and methodology, and its relevance to contemporary affairs. Come listen to them at "Smith and Marx Walk into a Bar"!
What We Wish We'd Known: Why Post Your Work to PhilSci-Archive?

What We Wish We'd Known is a short opinion column that features advice from female philosophers of science about a particular aspect of academic life. To suggest future topics or volunteer as a writer for a future column, please contact Jacob Neal at <jacobpneal@gmail.com>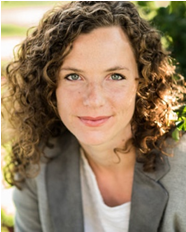 In this column, Julia R. S. Bursten introduces PhilSci-Archive, the premier open access archive for philosophy of science, and explains what it is and how it works. Julia is an Associate Professor at the University of Kentucky and a current member of the PhilSci-Archive Board. Thinking back on her time as a graduate student, she wishes she had known more about PhilSci-Archive. It would have been useful for finding articles during her research and for posting and sharing her work. We hope her column will encourage current graduate students and early career scholars to start reaping the benefits of the PhilSci-Archive.
PhilSci-Archive is the official preprint archive for the Philosophy of Science Association (PSA) and the best place to host your philosophy of science preprints. It is a free electronic archive providing a stable, openly accessible repository for scholarly articles and monographs. With PhilSci-Archive, researchers can search the open-access repository and get curated new post alerts delivered to their inboxes. PhilSci-Archive also has a feature that allows users to create a special category for papers presented at a conference or workshop. Because it caters specifically to philosophers of science, PhilSci-Archive is also a great place to find cutting-edge work in our field.
Here's the really cool part: many journals in philosophy of science, including Philosophy of Science, Biology and Philosophy, and Synthese, actually encourage authors to post preprints of their accepted articles in open-access archives to increase readership. This means PhilSci-Archive is not just for unpublished work. Since it is free for you to post your paper and for readers to download it, PhilSci-Archive is also a great way to make your published articles accessible to a wider audience, especially those who may not have access to the journals in which your articles are published.
A recent empirical study of articles posted to PhilSci-Archive showed that papers posted to the Archive can regularly receive many, even hundreds, of downloads within the first year of posting. That study, conducted by Ananya Chattoraj, Brian Hanley, and C. Kenneth Waters at the University of Calgary, also showed a positive correlation between articles posted in PhilSci-Archive and citation rates. (This study will be posted to PhilSci-Archive shortly.)
Visit philsci-archive.pitt.edu today to create a free account and post your preprints. And, if you're a Facebook or Twitter person, you can also follow the PhilSci-Archive Twitter account or PhilSci-Archive Facebook account to get regular updates on new postings.
Teaching Philosophy: Why Diversify Philosophy Syllabuses?
By Janella Baxter
The philosophical community has increasingly embraced as invaluable the diversification of what we teach students. A number of journal articles have been published and conferences have been organized devoted to the topic. The APA highlights course syllabuses with diverse readings and authors. Efforts to diversify the cannon involve multiple institutional partners and funding national and private agencies. And more. Diversifying what we teach in philosophy classes is defensible on various grounds. It can serve to introduce perspectives and experiences that are rarely considered, but that deserve serious attention. Considering the full range of views on an issue can help us make progress. It can force us to question foundational assumptions that we too often take for granted. It can give us inspiration for how to remedy recalcitrant problems and, in doing so, help us reach more nuanced, sophisticated positions. I'm amenable to all of these reasons (and more!) for diversifying philosophical curriculum.
One reason for diversifying philosophy syllabuses that I find compelling comes down to a single, surprisingly rich issue: trust. One value of diversifying the philosophical canon is about earning the trust of our students. It is important to me (as I imagine it is to you) that I teach in ways that empowers all my students – students who themselves come from diverse places. Leave no stone unturned – is the idea to which I want my students to aspire in my classes. By this I mean, I strive to help my students cultivate a spirit of curiosity. I want to help them learn how to question everything. Why is personal autonomy so fundamental to biomedical ethics and what conception of autonomy should we accept? What are good-making features of scientific inquiry? Whose perspective (if any) should we privilege when it comes to environmental policy?
I hazard to say that these are values that are universally (perhaps nearly universally) shared across our profession. Yet, there's a problem. It very well might require a baseline level of social and political privilege to be comfortable engaging in this philosophical project. Individuals from some racial, gender, class, able-bodied, and able-minded backgrounds may find this kind of activity more destabilizing and disorienting than others. Indeed, isn't destabilizing and disorienting what many of us take to be the heart of our profession? My point here is very much indebted to Charles Mills' incisive criticism of the Western philosophical canon in "Non-Cartesian Sums: Philosophy and the African-American Experience." Roughly, Mills explains that much of the philosophical cannon built upon Cartesian skepticism about the existence of the external world is project that requires a level of social privilege to pursue. For members of oppressed communities, doubting the reality of an external world will not only seem "frivolous" – a "perk of social privilege" – but also (perhaps) quite dangerous. Dangerous not in the Socratic gadfly, sense, but in a much more existential and serious way. For the survival and well-being of oppressed individuals very much requires an acute recognition and awareness of the social world. Doubting the existence of such a world puts one in a deeply precarious situation in which one's safety and wellbeing can be under threat quickly, due to the capricious whims of members of the dominant class.
I don't teach Cartesian skepticism in any of my courses. However, I do aim to foster a critical point of view in my students. In doing so, I am asking students to put into doubt social structures, practices, and attitudes that very well may put their wellbeing under threat outside of my classroom. Furthermore, in many ways I am a member of a dominant, powerful, and privileged class – a class that is responsible for the perpetuation of the oppressive systems with which many of my students have first-hand experience. I understand how some students may not feel secure to follow me (and their classmates) into this uncharted and seemingly treacherous path.
However, it seems to me that teaching topics outside of the traditional philosophical cannon is a way of helping build the trust needed to embark upon the philosophical journey on which we wish to guide our students. When we teach topics that are of direct concern to oppressed communities, we communicate much more to our students than simply the content of a lesson. We communicate to our students that we take the concerns of a community seriously. We communicate that we recognize the humanity of these communities and that we value what they have to say. We communicate that we can receive harsh criticism with grace. The power of diversifying philosophy syllabuses can be further amplified when important criticisms of Western traditions emerge from the study of alternative perspectives. Of all the consequences, this (it seems to me) is the most important. It's this lesson that demonstrates to my students that not only is the classroom a safe space to explore critical insights, but that doing so has tremendous payoff. I submit that all of these lessons implicitly communicated by our choice of topics are relevant to the earning of trust in our students.
I've pitched this entry as a philosophical reflection on why diversify philosophical curriculum, but I think the argument here leads to a further substantive pedagogical principle. There's value in teaching non-traditional topics early in a syllabus. The first few weeks of a course are so crucial to establishing the tone of a class and building a rapport with your students. Designing our syllabuses in ways that introduce students to topics of central interest to oppressed groups helps the trust-building process right away. Teachers require our students trust to get them to put forth a serious effort in class from the get-go. Skill-building requires time. We want our students to begin building philosophical skills throughout the entire duration of the course. This leads me to conclude that we should teach non-traditional topics in philosophy classes early and frequently.