Community News & Jobs Board - Philosophy of Science Association
Category:
Job Postings
Sort Classifieds:
Ad Title:
Fulbright Chair
Contact:
Megan Delehanty or Marc Ereshefsky
City:
Calgary
State:
AB
Email:
mdelehan@ucalgary.ca or ereshefs@ucalgary.ca
Website:
visit our website...
Description:
The Philosophy Department at University of Calgary will have a Fulbright Visiting Chair in Values and Science for the academic year 2023-2024. The Fulbright Visiting Chair is a four-month appointment with a stipend of 25,000 USD. That stipend can be combined with any sabbatical or other awards the Chair might receive while being a Fulbright Chair. Fulbright Visiting Chairs usually start in either September or January. There are no teaching duties. The Chair just needs to work on their research and engage with faculty and students in the Philosophy Department. The Philosophy Department at Calgary has a strong philosophy of science program, and there is a keen interest in the area of science and values among faculty and students. The Fulbright program will accept applications for this Chair until September 15, 2022. For more information contact Megan Delehanty (mdelehan@ucalgary.ca) or Marc Ereshefsky (ereshefs@ucalgary.ca).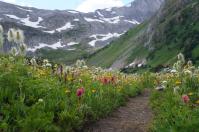 ---
Ad Title:
Tenure Track Research Job
Contact:
Dr. Teresa Rodriguez
City:
Mexico City
Email:
seleccion.iifs@gmail.com
Website:
visit our website...
Description:
The Institute of Philosophical Research of the National Autonomous University of Mexico (UNAM) is interested in hiring a full-time female research fellow (tenure-track) in the area of Philosophy of Technology / Philosophy of Artificial Intelligence.
Applicants should have a PhD or should obtain it at least two months before the start of the contract. This academic position is part of UNAM's program for hiring young academics (SIJA). In accordance with this program, candidates should be under 39 years of age by the time of their appointment.
Priority will be given to applicants with proficiency in Spanish at teaching level. If the chosen person cannot teach in Spanish at the moment of hiring, being able to do so will be a necessary condition for the extension of the contract after a year.
The Institute seeks applications from female (trans-inclusive) candidates with the following areas of specialization:
Formal aspects of Artificial Intelligence
Epistemological problems in AI
Artificial Intelligence and cognitive science
Information theory
Relationships between science and technology
Ethical, political and cultural dimensions of technology and AI
Biopolitical analysis of technology and AI
Interfaces, prosthetics, extended cognition and accessibility
Philosophy of engineering or design
Philosophy of biotechnology, biomedicine or environmental studies
Philosophy of artifactuality, material culture and technological agency
Interested candidates should send their dossier including:
Cover letter stating undergraduate and graduate courses that could be taught by the candidate
CV
Ph. D. diploma or official letter indicating the date of the doctoral examination/defense
Research Project (maximum suggested length: 2500 words)
Two letters of recommendation (to be sent directly by the referees)
Three publications and/or writing simples
Contact address for applications and inquiries: seleccion.iifs@gmail.com
Deadline for application: June 6, 2022
Shortlisted candidates will give a talk and be interviewed (in person or via zoom) during August 2022.
Tentative starting date: November 2022-January 2023
---