Events & Calls for Paper - Philosophy of Science Association
November 2020
Sun
Mon
Tue
Wed
Thu
Fri
Sat
1
2
3
4
5
6
7
8
9
10
11
12
13
14
15
16
17
18
19
20
21
22
23
24
25
26
27
28
29
30
Events available for Registration...
Events in the month of November 2020
Click on an event to learn more or scroll down to view all
Friday, November 20, 2020
Understanding the COVID-19 crisis is critical to managing its outcome. This raises some central questions. Why is the pandemic not the same for every person in every place? How do the risks and uncertainties of the virus shape scientific, governmental and individual responses?

Join the PSA in a discussion of these important topics. The event is free and open to the public.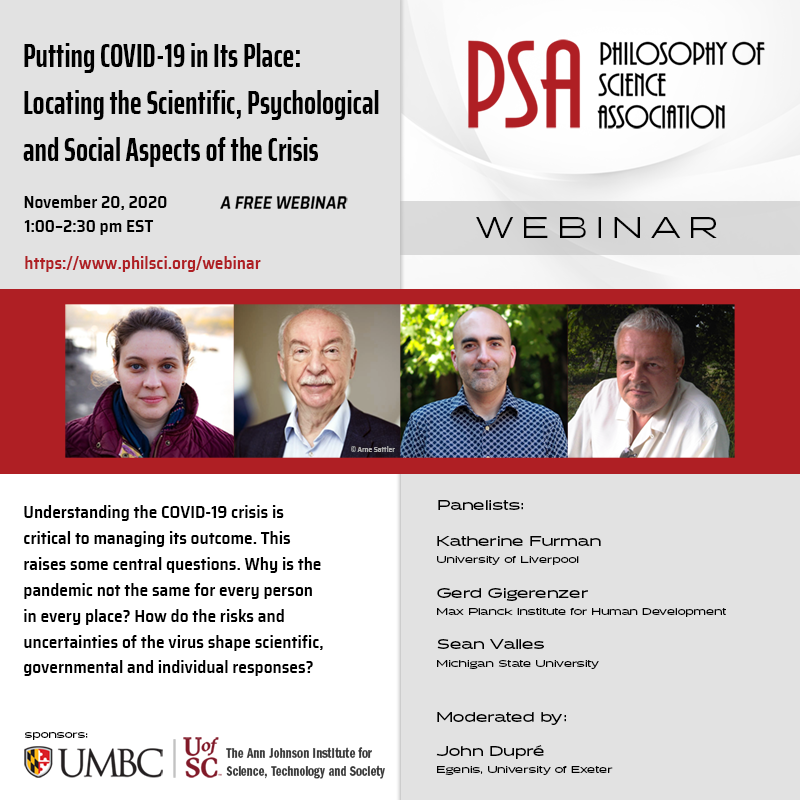 more info...
---